Ultimate Whale Watching Adventure (15 Passengers Max)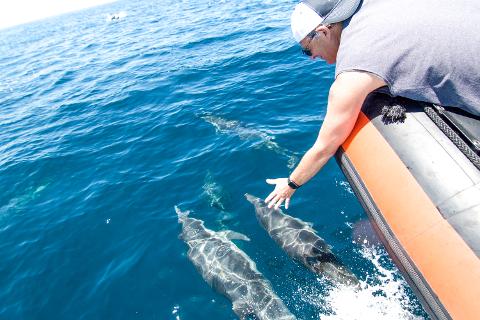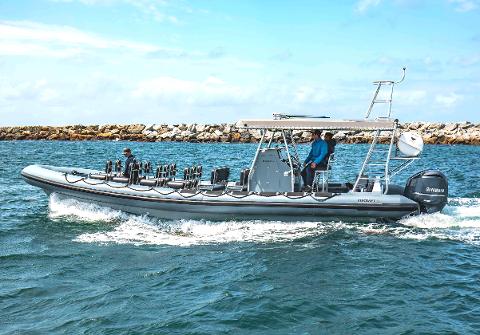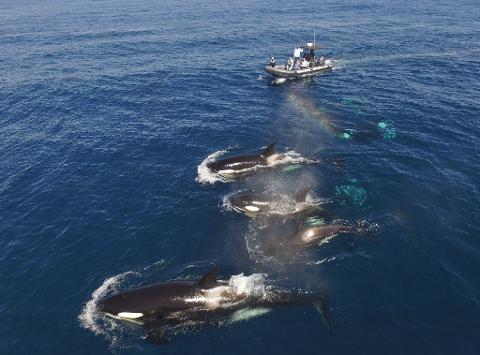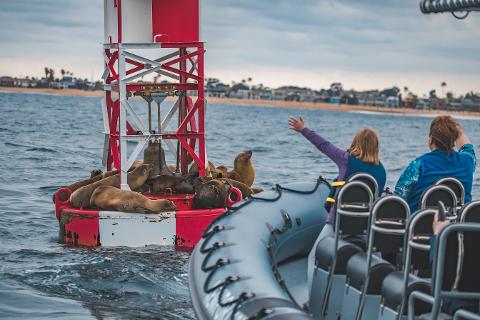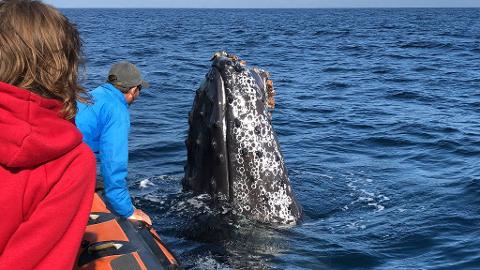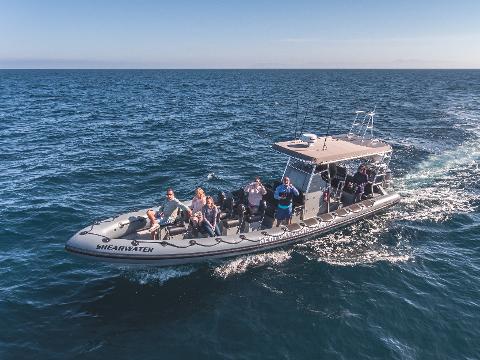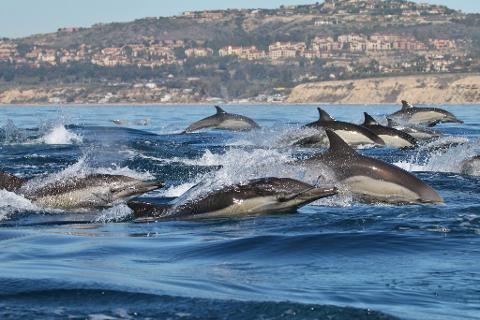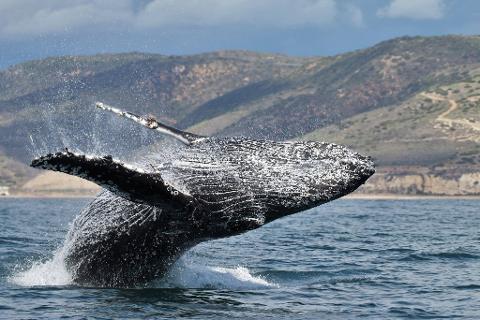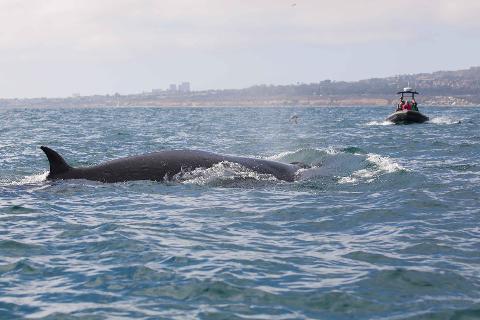 Duration: 120 Minutes (approx.)
Location: Newport Beach, CA
36' Super RIB enjoys advanced capabilities in speed, technology, and safety with a limited passenger count for the BIGGEST SMALL BOAT EXPERIENCE in California.
The Shearwater is custom designed to offer key advantages over any other type of boat in its class. Taking out small groups at a time means no crowding, giving each passenger a piece of the action. And the open design offers a 360-degree view from anywhere onboard, allowing everyone a close encounter. Here are a few of the reasons why we call this the "Ultimate Whale Watching Adventure":
Brand new 2018 Super RIB, custom built just for whale watching.
Unique low-to-water design means dolphins so close you can almost touch!
A faster speed (25 miles per hour) means twice the action in our 2 hour trip. Our ability to get you to the whales and dolphin quickly and to travel up to 14 miles from port ensures the highest success rate and maximum viewing times of any whale watching boat in Southern California.
Each passenger gets their own seat. There's no struggle to fight for viewing. The whole boat is the "good side" of the boat.
Owner/Operator Capt. Ryan brought small boat whale watching to Newport Beach in 2014 as an original concept and is the primary Captain running most cruises. Captain Ryan's passion for viewing these amazing mammals is rooted in his lifelong experience interacting with them in his home waters.
Onboard flat screen TV displays live Drone feed on most cruises when whales are seen. We are the only company to offer this technology and unique perspective in real time!
We've built a 5 Star Reputation On Yelp, TripAdvisor, Google by treating our passengers like family. Highest Rated Whale Watch in Southern California.
2 Hour Cruise is all that is needed to have excellent chances at sightings dolphins and/or whales. The underwater canyons off Newport Beach are a superhighway for up to 7 species of Whales and 5 types of Dolphin.
Special requirements and limitations: Due to the size and speed of this vessel we cannot permit children under 5 years of age, passengers that are pregnant, disabled, or are at risk for neck or back complications. If any of these restrictions apply to someone in your party we suggest making reservations on one of our larger general admission vessels. There are no restrooms aboard the boat, so please plan to use one before the trip.
Please note: The 36' SuperRib requires a minimum passenger count of 5 people per trip to operate. You may be placed on a 25' version of the same boat if the minimum passenger threshold is not reached by the time of our departure.