Limited Capacity: Ultimate Whale Watching Adventure - 15 Passengers Max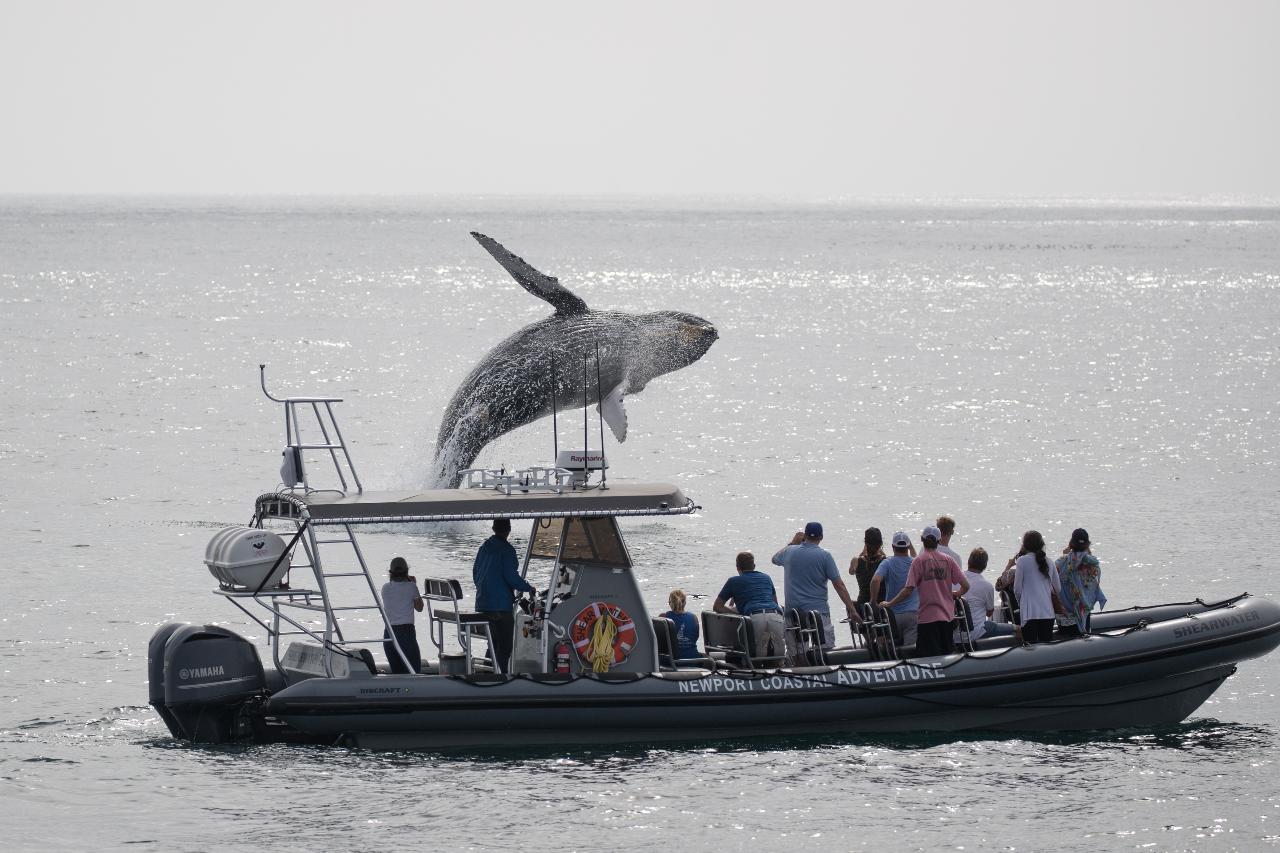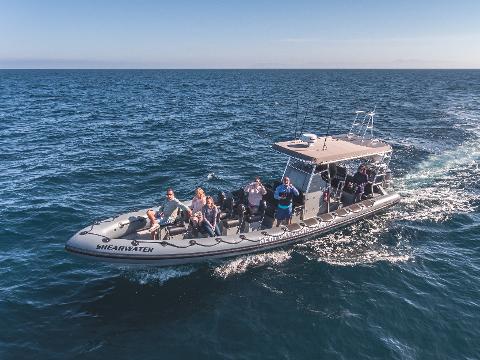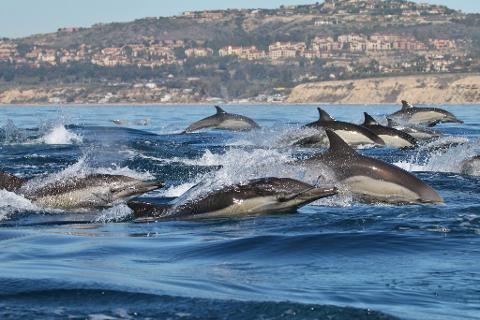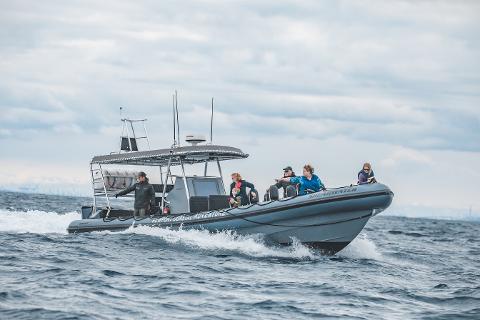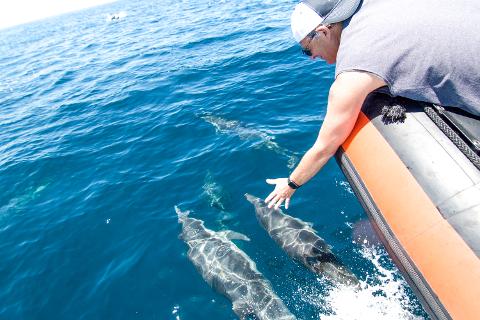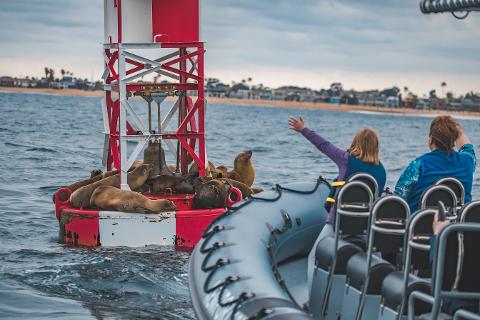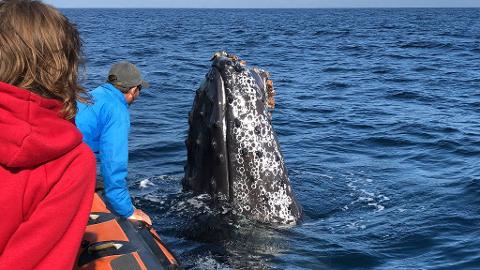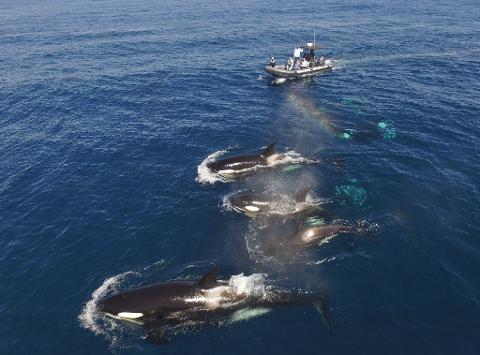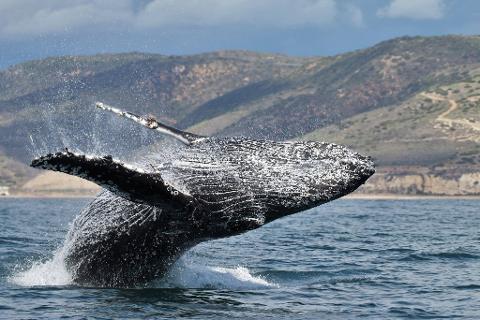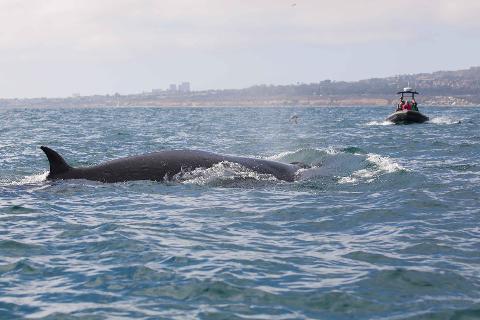 Duration: 120 Minutes (approx.)
The BIGGEST SMALL BOAT EXPERIENCE in California.
The Shearwater is custom designed to offer key advantages over any other type of boat in its class. Taking out small groups at a time means no crowding, giving each passenger a piece of the action. And the open design offers a 360-degree view from anywhere onboard, allowing everyone a close encounter. Here are a few of the reasons why we call this the "Ultimate Whale Watching Adventure":



Brand new 2018 Super RIB, custom built just for whale watching.


Unique low-to-water design means dolphins so close you can almost touch!


A faster speed (30 miles per hour) means twice the action in our 2 hour trip. Our ability to get you to the whales and dolphin quickly and to travel up to 14 miles from port ensures the highest success rate and maximum viewing times of any whale watching boat in Southern California.


Each passenger gets their own seat. There's no struggle to fight for viewing. The whole boat is the "good side" of the boat


We've built a 5 Star Reputation On Yelp, TripAdvisor, Google by treating our passengers like family. Highest Rated Whale Watch in Southern California


Special requirements and limitations: Due to the size and speed of this vessel we cannot permit children under 5 years of age, passengers that are pregnant, disabled, or are at risk for neck or back complications. If any of these restrictions apply to someone in your party we suggest making reservations on one of our larger general admission vessels. There are no restrooms aboard the boat, so please plan to use one before the trip.
Please note: The 36' SuperRib requires a minimum passenger count of 12 people per trip to operate. You may be placed on a 30' version of the same boat if the minimum passenger threshold is not reached by the time of our departure.
It is HIGHLY ADVISED to plan your arrival at our address 1 hour prior to departure so you may successfully locate parking, use the restroom, or provision as needed to ensure the boat does not leave without you. The boat must leave on time to ensure all passengers receive the full value of their trip.
*CANCELLATION AND REFUND POLICY, PLEASE READ!!*
1. The customer has up to 24 hours before the trip leaves to
request a full refund for any reason, which will be honored minus a 6% of the total
charge as a processing fee.. (For private
charters, notice must be given within 48 hours).
2. Within 24 hours, if a customer has to outright cancel *for any reason*, either a 50% refund can be offered, or a $20 per person rescheduling fee is assessed to move your reservation to another time.
We have implemented this policy because we are a small business that operates limited capacity excursions that often sell out, and our ability to operate profitability is on a razor's edge.
ALWAYS CHECK to make sure the details on your confirmation email match the date and time you intended to book. This is your responsibility.
PLEASE PLAN ahead so that you park your car well before the boat is scheduled to leave. This is your responsibility.
NO EXCUSES will be accepted for a request of a full refund within 24 hours of the departure time. Only 50% refunds or $20 reschedule fees are extended.